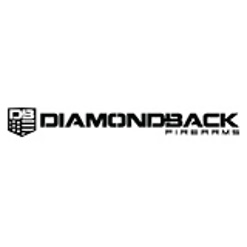 The Diamondback vision began in 1989 with a desire to create what we want, how we want it, without compromise. Since hitting the water with our first airboat hull, each product stamped with the Diamondback logo has been designed, tested, manufactured, and delivered to perform right here in the U.S.A. New age vision, with traditional values of integrity and living by our word has built a reputation that our customers can rely on. Our transformation from a small shop of three employees into a passionate army of individuals dedicated to the process of perfection deliver every product from our hands to yours. Family operated at our core, Diamondback has grown to manufacture reliable components world-class, industry-leading brands count on with the performance you demand day in and day out.
 Diamondback firearms began in 2009 with the ability to do what no one else could; precision machining of reliable components for partnering distributors. Passion developed into the first Diamondback firearm in our DB380 focusing on reliability and each functional movement of operation. Every part machined in-house, the dream continues to evolve with weapons systems that now include the DB9, DB9FS, DB15 pistol, and DB rifle series.
 Faced with some of the toughest times the world has ever seen, we reach for reliability in moments that count. Diamondback strikes with precision vetted by the every day shooter and battle tested operators to ensure function is king in beautifully designed firearms built on our foundation of integrity. From conception to creation we are the source on U.S. soil for products built with a promise of quality we stand behind. That's the Diamondback way; that's the American way.